SENIOR FACILITIES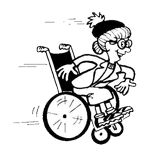 SENIOR FACILITIES
Let's keep em' happy! Nothing is greater than music for changing our mood. Our seniors deserve to have the best possible entertainment.....My show is a quality presentation- both in choice of tunes and dress! You'll not see me dressed "down" unless for a special theme performance. Our seniors appreciate a bit of elegance!
As this type of performance is repeated on a predetermined basis, I have prepared 45 to 60 minute shows that can be of a special event (i.e. Christmas, Country, Oldies, Popular, Birthday etc.) style but are normally designed to cover the many varied popular styles of the last 100 years. These shows are appropriate for not only the needs of the those living in retirement communities, nursing and assisted living homes but for hospitals and hospice locations as well.
I know that budget and time is tight---for both of us---You're attending to your residents and I'm out playing and teaching. So call me and leave a message @ 303-875-7932 or send me an email @ danyo101@comcast.net. I'll get back with you quickly! I offer an acoustic or full electric show to fit your situation. Because many of you have inquired, my acoustic show can be "strolling" from room-to-room or set-up in a common area and done "cabaret" style like the electric show. See FEE SCHEDULE.
| The Set-up | We're Ready! | Let's Dance | Activity Dir. | Vet's Day | It's a Grand Old Flag | Get the Show on the Road! |
| --- | --- | --- | --- | --- | --- | --- |