COLORADO STATE VETERANS HOME: WALSENBURG

June 2009
This is a premier facility!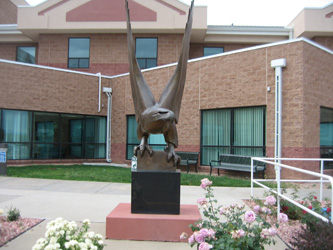 Here's a view from the building's front.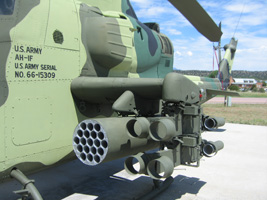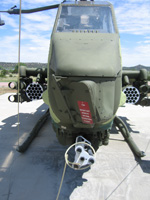 The first thing that attracts the eye upon entering the property is this "Huey Cobra."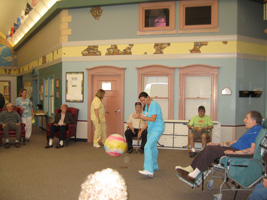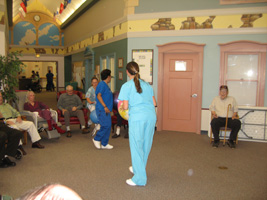 Just prior to my performance, the staff had a great exercise program in progress: hitting large exercise balls back and forth.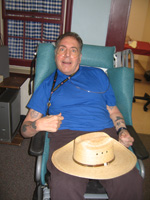 This gentleman, "The Liutenant," had a great joke that he told me: 'Do you know why we're all parked in a circle?.... Because we have Parking-son's disease.