DANYO MUSIC SHOW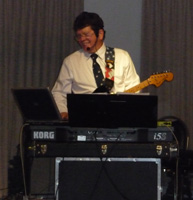 Dan @ Performance
This musical endeavor is my current on-going project. I had been teaching school in Jefferson County and after a of reflection, I decided to pursue a busier schedule with my single act. I had been working with computer assisted music since about 1987 and this was a natural place for me to exercise my passion.
The Danyo Music Show consists of musical arrangements that are crafted on the computer using what is called MIDI (Musical Instrument Digital Interface). There are no boundaries to interfere with my creativity. I call it "painting" with music. For any given song, you have, at hand, any size or style of band that you choose. It is truly the best of all of the musical worlds: Arranging, Recording and Performing. The drummer's never late, the bassist doesn't drink and no one in the band ever complains about anything. It's really great!
I've become a history nut and so I include a lot of history trivia about the songs, artists and the music business in my performance narrative. The research into this area has been quite interesting and a lot of fun.
Here's some recent shots of my performances: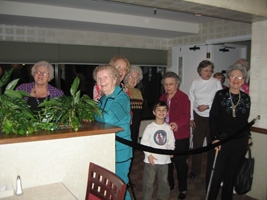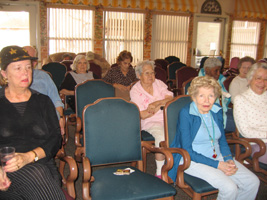 They just couldn't wait to get started.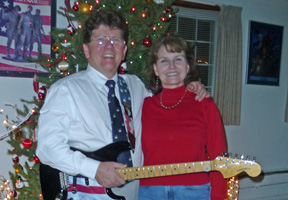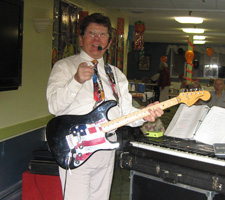 Dan & Monique Dan @ Performance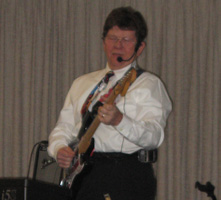 Oh, Solo Mio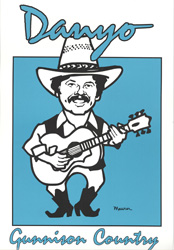 I found my poster that I strategically placed around the town of Gunnison, CO and the surrounding area in 1995. There were few places to perform in the area so I volunteered to work for tips at the various camp grounds. This was a good deal for the camp ground owners and as it turned out, for me as well. I played an hour per night (about 90 shows) at a different location from June 1 through Labor Day weekend. It was a great summer!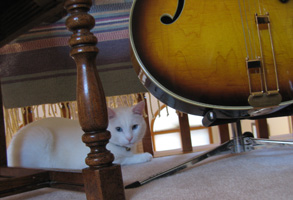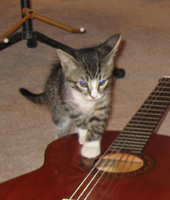 BLUES MOZART.
My studio supervisors!