ACTION SHOWS:
'69/'70
Action shows: 1969 & 1970
I'm going to include our special services shows as a unit as they were both very similiar. Both of these shows were a grand part of my performance life. I learned so much from the professionals with which I had to work. There was a man who was the director of both of these shows that was really superb. Even to this day, I relate a story of an entertainment/performance concept that all should know. He stated that there is a line between the stage and the off-stage where the audiance cannot see you. His instruction was that to be prepared to perform properly, it was necessary that you be "on stage" when in that out-of-view place. There was not enough time to engage the audiance if one was not prepared prior to you're viewing.
Our shows, Action 69 and Action 70 were productions that were presented to the soldiers that came under 5th Army control. These performances were very much experiences that I would like to be able to give every musician/actor that wishes to succeed int the music business. These productions were presented verey much like a vaudville, on-the-road, type show. Here's some photos of that time: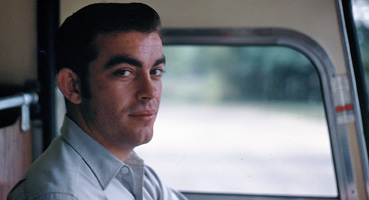 Ed, our Trailways driver for Action '69
He loved "chicken pickin'" guitar style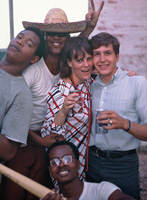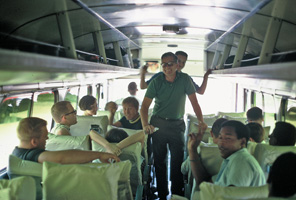 On the bus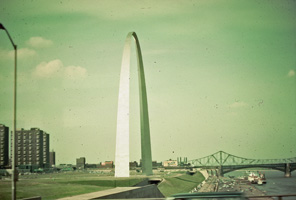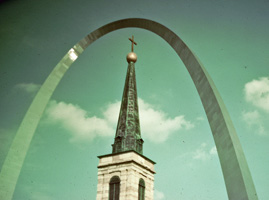 Several shots of the St. Louis Arch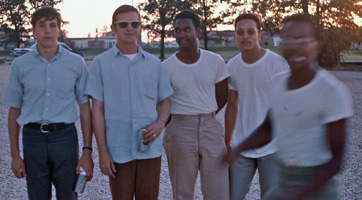 69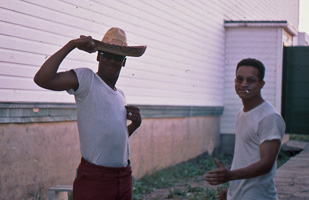 69 outside of Ft. Levenworth theatre
The following photos were taken by my mother when we performed at Ft. Carson. The quality is not so good due to the type of camera that she was using. Any old cast members with some pictures to contribute?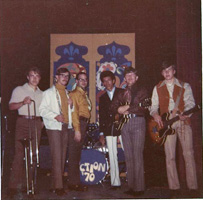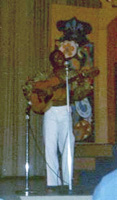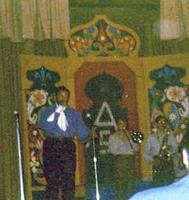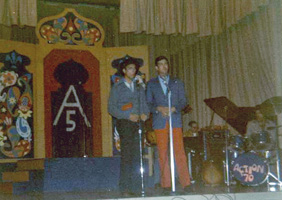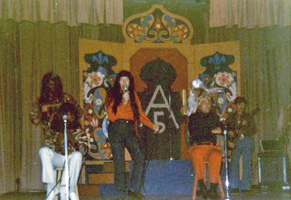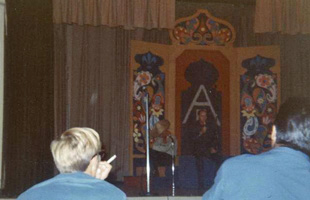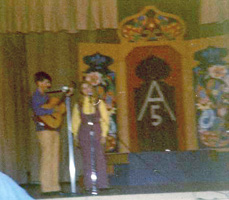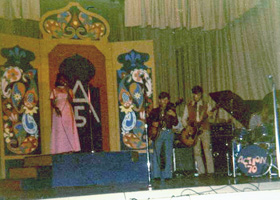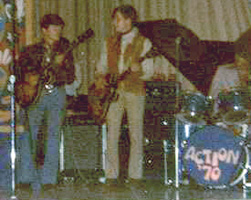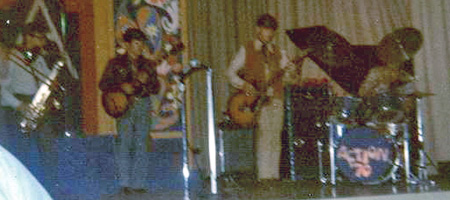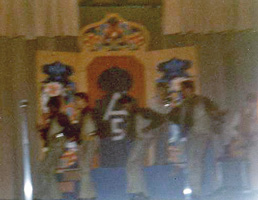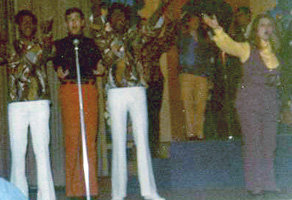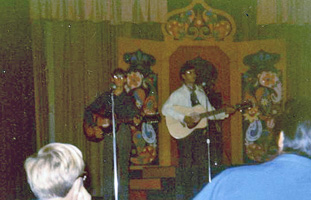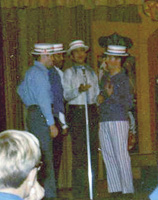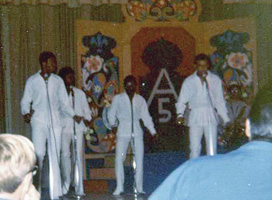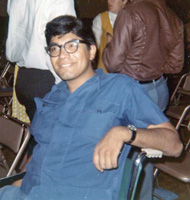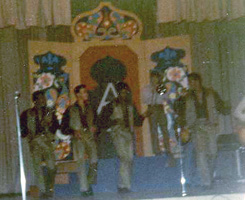 Finally, I'd like to pay tribute to a person that I can truly call a friend. We have not been able to see each other for many years. Although, we speak often. My friend, forever, is Dereice McKeeman. We met one day at the Fifth Army Special Services office with it's director. We reviewed the tune: "In-a-godda-da-vidda" as she was to dance to this tune. I thought: "What a beautiful young lady." We became friends. Sadly, she died in an automobile accident just a few years after my leaving Ft. Riley. She lost her life while returning from the west coast in Eagle, Colorado with her grandparents. They also were casualities of the accident. I hope to have some pictures of her performances soon. You'll be impressed.